Inquiry
Genetic Toxicology Evaluation
Genetic toxicology evaluation is of great significance for rare disease drug development decision-making and risk assessment. Our company's talented and highly trained toxicologists can provide you with high-quality genetic toxicology evaluation services to help you identify potential risks in subsequent stages of rare disease therapy research and development. Our team will customize experimental designs for your project according to your specific requirements.
Overview of Genetic Toxicology Evaluation
Genetic toxicology evaluation refers to the detection of test substances that directly or indirectly induce genetic damage through different mechanisms and can detect DNA or chromosome damage. Assessing the genetic toxicity of drugs or chemical substances is a complex process. With the improvement of scientific research capabilities and technical levels, the emergence of evaluation methods such as in silico, in vitro, in vivo, and statistical approaches have saved experimental costs, experimental time, and the number of animals, and accelerated the efficiency of genetic toxicology evaluation.
Advantages of Genetic Toxicology Evaluation
Genetic toxicological assessments include carcinogenic and genetic risk assessments that can identify potentially hazardous drug candidates, and genetic toxicological evaluation combined with acute and sub-chronic toxicity evaluation data are used as the basis for approval of clinical trials of drug candidates.
Fig.1 Application of genetic toxicology studies in safety evaluation. (Ju, J.,
et al
., 2023)
Our Services
Our company has a model development platform that supports in vivo and in vitro genetic toxicology assays, including gene mutation assay, chromosomal and chromosomal aberration assay, DNA damage assay, etc. We can also provide genetic toxicological biomarker analysis, chemical analysis, pathological analysis, and other analytical technologies to support genetic toxicity evaluation, and can provide you with unique solutions to accelerate your rare disease research and development.
Ames assay
Gene mutation assay
Chromosomal aberration assay
Comet assay
Cytotoxicity & phototoxicity assay
Microwell micronucleus assay
Rodent micronucleus assay
Bone marrow chromosome aberration assay
In vivo alkaline comet assay
Comet and combination (micronucleus and comet) assay
Screening Assays
In Vitro Assays
In Vivo Assays
In vitro gene mutation assay
In vitro bacterial mutation assay
In vitro micronucleus assay
In vitro chromosomal aberration assay
In vitro comet assay
In vitro phototoxicity assay
In vitro electrophysiology assay
Our Advantages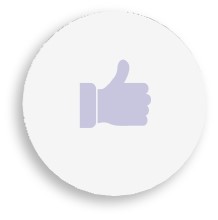 Timely project reporting and after-sales service
Superior data quality and fast turnaround
Cost-effective compared to other companies
Careful design and transparent operation process
One-stop platform with an experienced technical team
Ph.D.-level scientists and skilled technicians
Project Workflow
As an integrated CRO, our company provides clients with a cost-effective and convenient solution. Our genetic toxicology evaluation is a simplified workflow by a group of specially trained and experienced scientists. We have the capabilities and resources to provide professional communication and problem-solving support to ensure that we can quickly respond to the changing needs of your rare disease therapy research projects. If you are interested in our services, please feel free to contact us for more information.
Reference
Ju, J., et al. "Safety Evaluation of Cinnamon or Cinnamon Extract." Cinnamon: A Medicinal Plant and A Functional Food Systems (2023): 247-257.
For Research Use Only.
Related Services